We expect our children to wear school uniform every day. We feel that the school uniform represents us all and means we are 'smart and ready to work' from Reception to Year 6. The uniform remains the same all year but in the summer months smart, black shorts can be worn or a green, gingham, summer, school dress.
If a child has a Special Educational Need or a medical need which means that either in the long term or for a temporary period we need to compromise in regard to items of uniform, we will do so without hesitation.
It is not essential that the children wear the school uniform items with the school logo on. For example, green, school jumpers from a supermarket are more than acceptable.
We do expect the children to wear school shoes to school.
We also expect our children to wear appropriate kit for their PE lessons which consist of: trainers, black/navy plain shorts or leggings and a plain, white T shirt for indoor PE and jogging bottoms and a sweatshirt for outdoor PE and games.
School uniform items with a logo can be ordered directly on the school website via the School Gateway: prices are shown alongside the item of uniform. If you are not clear what to do please just ask at the School Office.
If you are finding it difficult to fund the cost of school uniform, please contact us and we will try to help.
Finally if you have any uniform that you no longer need, please consider returning to Bentinck School Office so that it can be up-cycled.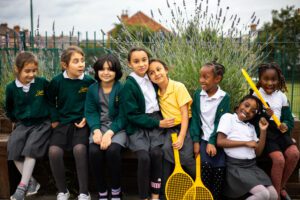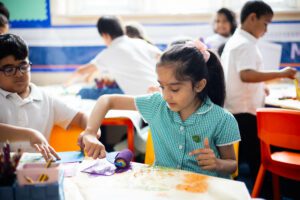 Uniform Price List 2023
| | |
| --- | --- |
| Child's Jumper | £9.50 |
| Child's Cardigan | £10.55 |
| Child's Polo Shirt with Logo | £6.95 |
| Child's Polar Fleece | £12.50 |
| Child's Reversible Jacket | £18.95 |
PE Kit
| | |
| --- | --- |
| PE Bag | £4.35 |
| White T-Shirt + Black Shorts | £8.00 |
| PE Shirt with Logo | £4.50 |
| PE Shorts | £3.75 |