Bluecoat Bentinck Curriculum Overview
Our desire to see every child flourish at Bluecoat Bentinck Primary Academy has led us to develop a curriculum which provides pupils with a coherent, knowledge rich and cumulative education that will develop their cultural literacy and ensure every child fulfils their potential. It is engaging, exciting and innovative, encompassing and celebrating all curriculum areas, helping to ensure that our children develop the knowledge and skills they need to excel, and become creative and curious citizens.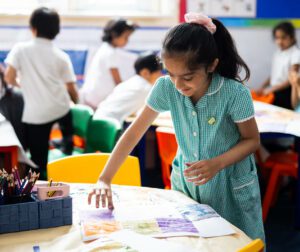 Our curriculum is shaped and influenced by the specific context of our school. As a diverse and vibrant Academy, located in the centre of Nottingham, we welcome a variety of children from many different walks of life. We are know that our children start with us with varied life experiences and we therefore believe that it is our responsibility to open up as much of the world to them as possible. Our curriculum promotes diversity, inclusion, empathy and community cohesion, acting as a window to the full wonders of the world and a mirror in which our pupils can see their own lives and experiences represented, valued and respected.
Oracy is at the forefront of our school life; throughout all our teaching, children are explicitly taught and exposed to a wide range of vocabulary to use and apply in their developing spoken and written language and comprehension skills. This ensures that all pupils, especially the many who arrive at our school with little or no English, leave us as confident, articulate and knowledgeable individuals who are able to make sense of, and contribute to, a modern British society.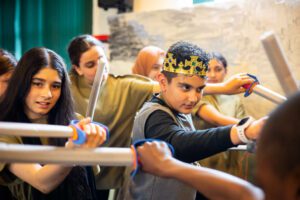 Within our curriculum, enrichment opportunities are included throughout to bring learning to life – this may be a visit out of school, an experience within school or an opportunity to showcase their learning for others.  These activities are not only planned to allow children to apply their learning or to engage in a shared experience to build learning on in the future but to develop pupil's character and give them the best opportunities to find their own interests and skills and start to think about what they might aspire to in the future
Personal development is at the heart of our inclusive ethos and we ensure our curriculum delivers all aspects of the statutory guidance and reflects our specific needs as a school community. This allows pupils to develop into resilient, informed individuals who positively contribute to their community, to society and modern Britain.
For further information on any aspect of the curriculum, please contact Mr Houlgate, Associate Deputy Headteacher.